BARIATRIC SURGERY
It's a new segment in the field of science and surgery it is a type of surgery in which obese people are treated with different procedures depending on their health issue.
Best bariatric surgery in Indore is only for obese people who want's to reduce their body fat instantly. In this surgery weight loss is achieved by reducing the size of stomach with the help of gastric band and single sleeve incision technique. In this we make the small pouch of stomach and rerouting the small intestine and join it with this artificial pouch.
Apoorv Hi-Tech is one of the trustworthy bariatric surgery center in central India. It has done amazing work in the field of bariatric surgery like sleeve gastrectomy and gastric band surgery. Senior doctors have suggested that if a person is highly obese he should get the bariatric surgery done. Obese people suffer more problems with extra weight like a backache, diabetes and joint pain also. So we reroute their digestive track which helps him to take short meals which completely satisfies their empty stomach.
Dr Apoorv Shrivastava is our senior surgeon and has done so much successful bariatric surgery in Indore and many other cities. And many patients of him are living easy and healthy life after bariatric surgery. He says if you are living a routine and proper lifestyle with balanced diet after bariatric surgery you would get result soon and for the long duration of time.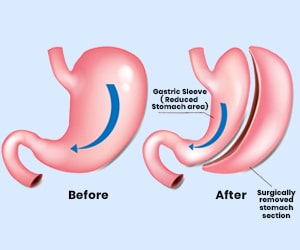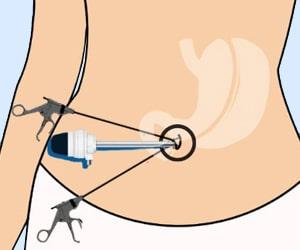 Google Reviews
Ranu Loya
12. November, 2021.
He is experienced and best in his field ... friendly with patients... staff is good..may maa Dhanvantri bless you with same skill...
Indra Dhande
27. March, 2021.
Dr Apoorv Shrivastava has performed Laparoscopic and Bariatric Surgery of my close friends He is best at his work
Preeti Mishra
27. March, 2021.
Dr apoorv shrivastav is a compassionate doctor with very motherly behavior. He is wonderful personality with years of experience. Dr apoorv shrivastav explained everything very well and shared a list of do's and don'ts the consultation was very nice.
Sohan Kushwah
26. March, 2021.
BEST Laproscopic And Bariatric Surgeon IN INDORE M.P.
ttd enterprises
26. March, 2021.
Very good doctor with excellent treatment
Goldy Jain
16. January, 2021.
Very Skillful Surgeon , I can recommend for all types of General & Laparoscopic Procedure . Dr Shrivastava has Specialty in Bariatric Surgery , Gastro Surgery , Cancer Surgeries and Hernia Procedure .
Contact us any suitable way and make an appointment with the doctor whose help you need! Visit us at the scheduled time.